The COVID-19 crisis put a damper on transit expansion throughout much of the world in 2020. Construction sites were paused for months, and then slowdowns followed, intended to address concerns related to worker safety. Tax revenues meant to pay for project costs declined. And ridership dropped precipitously on existing transit lines as white-collar employees were instructed to work from home. In the United States, questions were raised about what role future bus and rail service would have in an altered, post-COVID world.
Despite the death and pain the pandemic has caused, 2020 was also a year for optimism about the future of transit, especially, perhaps surprisingly, in the United States.
The pandemic made apparent to all of us the reliance our society and its economy have on underpaid, essential workers who are better users of transit than anyone else. The Black Lives Matter movement unmasked the systemic racism that underpins American society—and pointed toward the potential for new policies to promote increased social justice. The Congress made major steps toward increased funding for the nation's transit systems, allocating $39 billion in two laws to keep trains and buses moving. And a new president, much more focused on ensuring effective public services, achieving social equity, and addressing climate change, was elected.
One can only hope, then, that 2021 will be a better year for us all. Let it be the year 1,000 transit systems bloom!
In this post, as in every year for the past 13, I catalogue all of the fixed-guideway transit projects opening and under construction in the United States. This post is built off the Transit Explorer 2 database, which is frequently updated and provides information about existing, under construction, proposed, and cancelled fixed-route transit throughout North America.
The database has been expanded to include transit systems not only across North America, as previously, but also all of Africa and much of Western Europe. It includes more than 16,000 transit stations and about 3,000 transit lines, more than double what was available one year ago. In addition, for the first time, the database includes intercity rail lines, such as high-speed rail systems in France and Spain, and proposed projects in the United States.
Data can be viewed freely on Transit Explorer 2 or purchased for non-commercial use for $35-55 in Shapefile, GeoJSON, and CSV formats for those who would like to use the data for research or other uses, such as Excel, R, ArcGIS, or QGIS.
Previous compilations of new transit projects on The Transport Politic can be found here: 2009 | 2010 | 2011 | 2012 | 2013 | 2014 | 2015 | 2016 | 2017 | 2018 | 2019 | 2020
---
New transit investments completed in 2020
The COVID-19 crisis slowed work on projects throughout the world. As a result fewer investments were completed than initially planned.
Nevertheless, some major rail and bus expansions took flight. In the Bay Area, the BART rail system continued its relentless expansion around the Bay, this time making it to Berryessa on the outskirts of San Jose–the first step on an eventual route into downtown and Santa Clara. And a long-planned BRT line, the Tempo, opened, connecting parts of central Oakland.
That East Bay BRT line was one among several new-generation bus lines to open this year. Like the Uptown BRT in Houston and the Southwest Transitway in Winnepeg, the Tempo Line takes advantage of dedicated right-of-way, meaning faster service and a real improvement for passengers desperate for reliable, on-time transit.
The list below identifies projects completed in 2020 in North America. Click on the icon to locate the project on Transit Explorer 2.
---
Planned openings in 2021
If 2020's limited number of transit openings were disappointing, 2021 is expected to pack a wallop. Eight enormous urban rail construction programs are finally coming to a head in the United States. In Honolulu, the first phase of a long-planned automated, elevated light metro line will open to serve the city's western suburbs. In the western suburbs of Washington, D.C., the WMATA Metrorail system will finally reach Dulles Airport and, from there, head into Loudoun County. New light rail extensions in Los Angeles, San Diego, and Seattle–all under construction for decades–will finally reach completion. Streetcar projects are planned for opening in Charlotte and Tempe.
Boston's Green Line extension into the suburban cities of Somerville and Medford, finally, will be that region's first rapid-transit expansion for decades, adding service to downtown to some of the densest communities in the country.
Outside the United States, Edmonton and Monterrey will both be getting large expansions of their light-rail networks. Lagos will get its first heavy-rail transit line–and Alger will see an expansion of its metro into the south suburbs. In France, Rennes will get the second line in its automated metro system, and Paris will get both a new tramway line and a metro extension.
Heavy rail
Light rail
Streetcar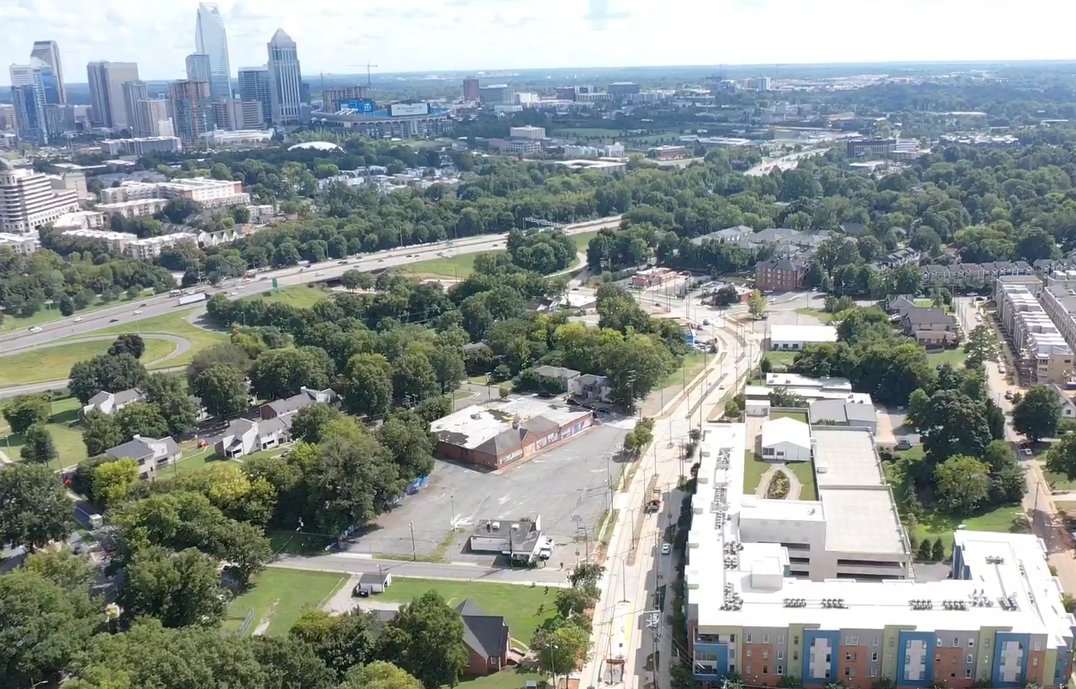 Bus Rapid Transit
Commuter Rail
Elsewhere in North America
In Africa
In France
---
Under construction, with planned opening in 2022
2022 is expected to bring even more new transit openings, all over the world. Los Angeles and San Francisco will both get new downtown tunnels for their light-rail networks. In Canada, Montreal will open the first stage of its massive REM automated light metro program, and Toronto will start running trains through the lengthy east-west Eglinton light rail project, much of which is being built in a subway.
United States
Elsewhere in North America
In Africa
In France & Spain
---
Other projects under construction, with future openings
The following list documents all of the other major transit projects in North America, Africa, and much of Western Europe that are either currently under construction, or that are expected to enter into the construction process in 2021.
This period will include the first elements of Paris' massive Grand Paris Express project, which will connect much of that region's suburbs with new metro lines. It will also bring subway service to Los Angeles' West Side through an extension of the Purple Line–and massive expansions of Seattle's light rail system, with new lines opening to the east, north, and south.
2023
2024

2025
2026
2027
2028
2033
---
Have fun exploring these projects throughout Transit Explorer 2!
Note: Several minor additions and corrections made at 12 pm ET 30 Jan.